This weekend, Fr. Harrington begins his new assignment as the Administrator of St. Mary of the Annunciation Parish in Cambridge.  For the past six years Fr. Harrington has been in residence at St. Mary's and was always willing to help out in any capacity.  We are grateful for his priestly witness and his caring and generous heart.  He will make a fine shepherd of souls in Cambridge.
There is no Religious Education this afternoon.
EDGE is cancelled this evening.
DUE TO THE STORM, TUESDAY'S SENIOR LUNCHEON HAS BEEN POSTPONED UNTIL NEXT TUESDAY, MARCH 21ST.
This week Bishop Arthur Kennedy moved into St. Mary's.  He has recently retired and desired to take up residence with us.  Bishop Kennedy was born on January 9, 1942 in Boston and is one of six children of the late Arthur and Helen (O'Rourke) Kennedy.  After studies at St. John's Seminary and the Gregorian University in Rome, he was ordained a priest of the Archdiocese of Boston on December 17, 1966 in St. Peter's Basilica.  He served at St. Monica Parish in Methuen and St. Joseph Parish in East Boston. For nearly 33 years Bishop Kennedy served in various positions at the University of St. Thomas in Minnesota. In addition to serving as a faculty member at the university, he was also on the faculty of the St. Paul's Seminary.  He also served as executive director of the Secretariat for Ecumenical and Interreligious Affairs for the U.S. Conference of Catholic Bishops in Washington, D.C.  More recently, he was the Rector of St. John's Seminary in Brighton until July 2012.   On June 14, 2010, Pope Benedict XVI appointed him Auxiliary Bishop of Boston. He was in charge of the office for the New Evangelization of the Archdiocese of Boston.  We are so happy to have Bishop Kennedy in residence here at St. Mary's!
So here we are ~ another Lenten Season has begun.  We always want to make the best out of our Lenten journey.  I encourage each of you to make this the Best Lent EVAH!  There are a wide range of opportunities for each of you to grow in holiness during these forty days.  Take advantage of the blessings this season offers.  Make some resolutions this Lent that go beyond just giving up chocolate or a dessert!  Make a true sacrifice, make yourself available both to the Lord and those who are in need of your help.  On the journey of the Cross, Jesus met several people who helped Him on the way to Calvary.  Are you able to be of help to those around you?  Can you help others in this Lenten Season carry their crosses?  Lent is more than a spiritual diet!
When you shop on Amazon, they will donate to St. Mary's Parish.  All you have to do is register once and each purchase you make, the parish receives .05% of your overall purchase.  Please visit: https://smile.amazon.com/ch/04-2106339
**THERE IS NO RELIGIOUS EDUCATION TODAY (MONDAY, FEBRUARY 13TH)
         **THERE IS NO ADULT CONFIRMATION CLASS TODAY (MONDAY, FEBRURAY 13TH)
**OPUS DEI PRESENTATION IS POSTPONED UNTIL NEXT MONDAY FEBRUARY 20TH AT 6:00 P.M.
In the Gospel this weekend, we hear Jesus remind us: "Make good to the Lord, all that you have vowed."  This is a good reminder to us all that we are called to fulfill the promises we make to the Lord.  Many times in life, we attempt to bargain with the Lord.  We say: "If You do this Lord . . . then I'll do this . . . "  Yet, how often the Lord holds up his end of the bargain and we somehow fall short on our end.  If you promise to do something for the Lord or others, then do it.  Unfulfilled promises and broken vows are no way to demonstrate our love for the Lord or others.  As Lent approaches, think about what you intend to offer as your Lenten sacrifice.  More importantly resolve now to fulfill that and all promises made to the Lord.
I wanted to make you all aware of the staffing changes that will be going into effect here at St. Mary's that will enhance the pastoral care of the parish.
Kyle Bertulli will be the new parish Music Director and will begin in late February.  He replaces Anthony Brown, who finished as Director in January.
Nancy McCormick will serve as the Pastoral Care Coordinator with specific responsibilities for Communion to the Home-bound, Senior Lunches, Nursing Home Coordinator, and organizing the Extraordinary Ministers of the Eucharist for home visits.  She begins this week in that capacity.  She will be taking on some of the duties of Loren Micciche
Elizabeth Healy will serve as the Parish Pastoral Associate with specific emphasis on Adult Faith Formation, RCIA, Sacramental Program development, and ongoing outreach to families and newly registered parishioners.  She will be taking on other duties of Loren's along with a focus on adult education.
We have begun to advertise for the Director of Religious Education Position.  Once a new DRE is appointed, Elizabeth will assume the responsibilities of the Parish Pastoral Associate.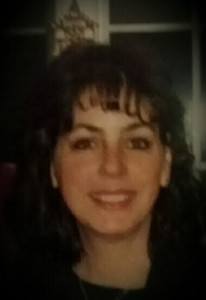 Since February 2013, Loren has been the Pastoral Care Coordinator for our parish family.  She has done extraordinary work for all in the parish.  We are saddened that Loren has decided to step down from her position.  She will dedicate more time to family.  We assure her of our love and prayers.  She will still remain an integral part of this parish and desires to continue and volunteer in any capacity.  Thank you Loren and may God bless you!