We are pleased to assist you in any way we can.  Get in touch with members of our clergy by sending them an email, simply by clicking on their name.
 Pastor: Rev. Wayne Belschner
Fr. Wayne was born in Revere to the late Robert and Celeste Belschner.  Fr. Wayne has nine brothers and one sister along with twenty-four nephews and nieces as well as three grandnephews and one grandniece.  After attending Revere Public Schools, he completed his undergraduate work at St. John's Seminary College.  He did graduate studies at the Pontifical Gregorian University in Rome (1991-1993) and finished his formation at St. John's Seminary (1993-1995).  Fr. Wayne received a Licentiate in Sacred Theology with a concentrate in history from Boston College in 2011 and his Doctorate from Boston College in 2017 in Medieval history.  While in the seminary, Fr. Wayne served in parishes in Roxbury and Winchester and was ordained to the priesthood on May 20, 1995.  He served as a parochial vicar at St. Charles Borromeo, Woburn (1995-2003); and, as a pastor at Sacred Heart, East Boston (2003-2016).  As a priest, he says that his greatest joys are rooted in the Holy Mass: "My greatest joys as a priest all stem from the celebration of the Mass. Whether it be marriages, baptisms, even funerals, to be gathered together as a family at the altar of God to share in his great gift of His Son is pure joy."
Parochial Vicar: Rev. Mark Storey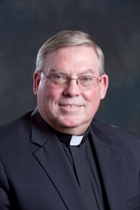 Fr Mark is a newly ordained priest having just finished four years of theological study at Pope Saint John XXIII national Seminary in June of 2014. Prior to seminary, Fr Mark studied Chemical Engineering at Northeastern University where he received a B.Sc. and M.Sc. in Chemical Engineering. After obtaining his degrees, he worked designing Chemical Plants and Refineries around the world. He has travelled extensively to the Far East. He has been married two times, the first time in 1982, and the second in 1992. He has a 28 year old daughter, Elizabeth, from his first marriage. Drawn to the beauty of the liturgy, the welcoming Catholic community he entered RCIA (Rite of Christian Initiation for Adults) and at the Easter Vigil 1992, Fr Mark was officially confirmed into the Catholic Church. Toying with thoughts of retirement, Fr Mark quickly realized that God had a very different idea. His vocational call came very suddenly while praying in front of the Blessed Sacrament. His assignments while in the seminary took him to St. Agatha Parish in Milton, St. Mary's Parish in Franklin, the collaborative of Sacred Heart, St. John's Parishes in Manchester-by-the-Sea and Essex, and to St. Catherine of Alexandria in Westford. Fr Mark is very excited, and feels blessed to be at St. Mary's in Dedham, and he is particularly excited to be part of LifeTeen here in Dedham. "With the Help of God, I will always try to do my very best for everyone at St. Mary's Parish."
Permanent Deacons:
Permanent Deacon: Deacon Louis W. Sheedy

Deacon Lou was born in Boston in 1937, and was raised in South Boston and Dorchester.  After graduating from Boston Technical High School, he attended Newman Preparatory School on a Track and Field Scholarship from Boston College.  He graduated Newman Prep and entered Boston College in 1955.  Deacon Lou graduated from Boston College in 1959 with his bachelors degree in Corporate Finance.  Shortly after his graduation, he entered the U.S. Army as a Regular Army Officer and retired some thirty years later in 1989 with the rank of Lieutenant Colonel.  In the late 1960s, Deacon Lou returned to the Chestnut Hill Campus of Boston College and in 1970, he earned his M.B.A.  Deacon Lou and his wife Diane have 7 children, 15 grandchildren, and 5 great-grandchildren.  Deacon Lou was ordained to the Permanent Diaconate for the Archdiocese of Boston in the year 2000.
Permanent Deacon: Deacon Kelley McCormick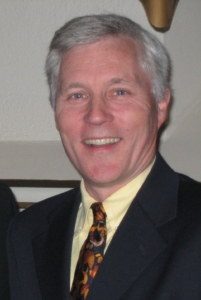 Deacon Kelley has been a parishioner at Saint Mary's since 1992. He has been active in our parish for many years volunteering as a lector, member of the Parish Council, teaching Religious Education, participating with EDGE Core and LifeTeen, helping coordinate Saint Mary's Eucharistic Adoration Ministry, and involved on parish retreat teams. He began formation for the diaconate in 2011 and was ordained a Permanent Deacon in October 2015. In addition to his work at Saint Mary's, Deacon Kelley is also assigned to the Pro-Life Office of the Archdiocese of Boston. He owned a small business for 25 years leaving it to be home full-time with his four children. Deacon Kelley and his wife Nancy have a very large extended family, a blessing that keeps them constantly on the go. Deacon Kelley states: "It is a great privilege and joy to be at Saint Mary's Parish with my wife and serve with and to our community of Seniors, young families, our youth and young adults, and all our parishioners."
In Residence:
Bishop Arthur L. Kennedy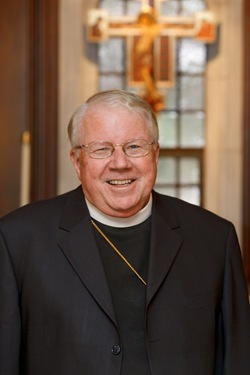 Arthur Leo Kennedy was born on January 9, 1942 in Boston and is one of six children of the late Arthur and Helen (O'Rourke) Kennedy. He has four brothers (Kevin, Terrence, Christopher, and Brian) and one sister (Maurabeth). He is the uncle of four nieces and four nephews.  He received his Bachelor of Arts degree in Philosophy from Saint John's Seminary College in 1963. Bishop Kennedy then attended the Pontifical North American College in Rome, Italy.  He was ordained a priest of the Archdiocese of Boston on December 17, 1966 in St. Peter's Basilica.  He obtained a Licentiate of Sacred Theology (S.T.L.) from the Pontifical Gregorian University in 1967.  He earned his doctorate in Systematic Theology/Philosophy of Religion in 1978 from Boston College.  He served at St. Monica Parish in Methuen from 1967-1969 and St. Joseph Parish in East Boston from 1969-1974.  For nearly 33 years Bishop Kennedy served in various positions at the University of St. Thomas in Saint Paul, Minnesota.  While at the University of St. Thomas he also served at Holy Trinity Church in South Saint Paul from 1974-1982 and at the Church of the Assumption in St. Paul from 1982-2000.  In addition to serving as a faculty member at the university, he was also on the faculty of the Saint Paul Seminary School of Divinity (1990, 1995–2000, 2006) and was Director of the Master of Arts in Theology program.  From 2002-2005, he also served as executive director of the Secretariat for Ecumenical and Inter-religious Affairs for the United States Conference of Catholic Bishops in Washington, D.C.. He was Rector of Saint John's Seminary in Brighton, Massachusetts from July 2007 until July 2012.  On June 14, 2010, Pope Benedict XVI appointed Bishop Kennedy as an auxiliary of the Archdiocese of Boston.  His consecration was September 14, 2010 at the Cathedral of the Holy Cross.  He chose as his episcopal motto: Ut cognoscant te, meaning, "so that they may know you."  This phrase from Saint John's Gospel (John 17:3).  Bishop Kennedy was named Episcopal Vicar for the New Evangelization for the Archdiocese.
Campus Ministry & Director of the Propagation of the Faith: Monsignor William P. Fay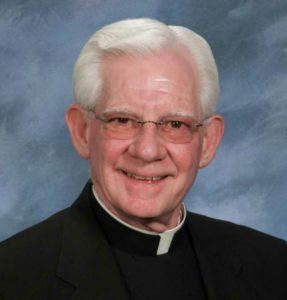 Ordained in 1974, Msgr. Fay recently served as Pastor of both St. Columbkille Parish in Brighton (2006-2013) and the collaborative parishes of St. Lucy and St. Monica in Methuen (2013-2015).  Currently Msgr. Fay is the Director of Campus Ministry for the Archdiocese and also the Director of the Pontifical Missions Societies for the Archdiocese of Boston (The Propagation of the Faith) He earned his Doctorate Degree in Philosophy at The Catholic University of America in 1987 while serving at St. John Seminary where he was a member of the faculty and an administrator from 1981 to 1995.  In 1995 he was called by the bishops of the United States to work in the Office of the General Secretary of the USCCB where he served as Associate- and then General Secretary of the USCCB through 2006.  Msgr. Fay has served on a number of committees in the Archdiocese, including the Presbyteral Council and the Archdiocesan College of Consultors, and he co-chaired the Archdiocesan Planning Commission, which developed "Disciples in Mission" in 2012.  He was named a Prelate of Honor by Pope John Paul II in 1996, is a proud Fourth Degree member of the Knights of Columbus, and was inducted into the Knights of the Holy Sepulchre of Jerusalem in 2012.  For more information on the Pontifical Mission Societies in the Archdiocese of Boston please visit: Boston Campus Ministry.  For more information on the Pontifical Mission Societies in the Archdiocese of Boston please visit:  Propagation of the Faith.
Assistant Vocations Director: Rev. Eric Cadin
Fr. Eric Ca

din serves full-time in the Vocation Office where he works to promote vocations to the Diocesan Priesthood and create a Culture of Vocations throughout the Archdiocese of Boston. He focuses primarily upon young men in Parish Youth Groups, High School, College, and Young Professionals. Fr. Eric grew up in Saint Francis Xavier Parish in South Weymouth, attending the parochial school there, and went on to the Roxbury Latin School and then Harvard College. Following a year in Hawaii, Fr. Eric entered St. John Seminary and was ordained a priest in 2012. His first assignment was as a Parochial Vicar at St. Michael Parish in North Andover. Prior to that he received his STL from Boston College and MDiv. from St John's Seminary.  Fr. Eric loves the motivation of Jesus revealed to us in the 10th chapter of John's Gospel: I came that they might have life and have it abundantly.  The Archdiocese of Boston vocation website offers great resources for young men discerning God's will for their life: VocationsBoston.com