Staff
Our staff is pleased to assist you in any way we can. Get in touch with members of our staff by sending them an email, simply by clicking on their name.
Parish Secretary & Religious Education Secretary:
Dolores Johnson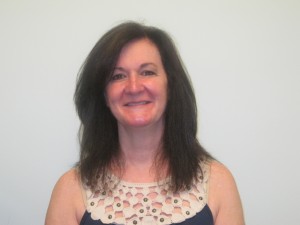 Dolores began working at St. Mary's in 2010. Before working here she was an Office Administrator at Teltron Engineering in Foxboro. She graduated from Aquinas College with an AS degree. She is married to her husband, Steve, and together they have two children, Steven Jr. and Julie Marie. Some of her favorite things are singing, reading and sharing time with family and friends. Dolores' favorite thing about working at St. Mary's is the spirit-filled people; who truly bring forth the light and love of Jesus.

Rich began working at St. Mary's in January 2006. He worked previously for the Mass Lottery and was an auditor. He attended Boston University and is a CPA in Massachusetts. He is married to his wife, Marilyn, and together they have three children. Rich has been a resident of Dedham since 1976. He enjoys golfing, painting, and running. Rich's favorite thing about working at St. Mary's is the people and being able to keep the parish vibrant.
Loren began working at St. Mary's in March of 2013 after being a stay at home mom for twenty years. She first started volunteering in 2010 at St. Mary's as a Greeter with her husband Ken and two children Erica and Kyle. She then became active with Compassionate Links and visiting the homebound as a Eucharistic Minister. Loren attended Merrimack College and graduated from Katharine Gibbs School. She worked as a legal secretary in several Boston law firms and then as an administrative assistant in the Associate Dean's Office at Suffolk University Law School. She loves reading, animals and spending time with her family at the beach in Ogunquit, Maine. Her favorite thing about working at St. Mary's is spending time with the truly wonderful people in our Parish and community.
Religious Education for Grades K-5:
Elizabeth Healy

Elizabeth Healy has served as the Director of Religious Education at St. Mary's since 2009. She works with grades Kindergarten through grade 5. She also serves as a Master Teacher for the middle school grades at Our Lady of Fatima Parish in Sudbury. Elizabeth lives in Needham with her husband Jim and their three children, Grace, William and Annie. Elizabeth has recently completed a Master's Degree in Religious Education at Boston College and has a Master's Degree in Counseling from Northeastern University. She has worked in the field of religious education for ten years and has also been a middle school religion teacher. Working in the St. Mary's community has allowed Elizabeth to combine her love for the Catholic faith with her desire to teach. In particular she values the opportunity to assist families in bringing the faith into their homes and making it an important part of their lives. Elizabeth's favorite pastimes are reading and spending time on the beach with family and friends.
Youth Minister & Confirmation Coordinator:
John Paul Manning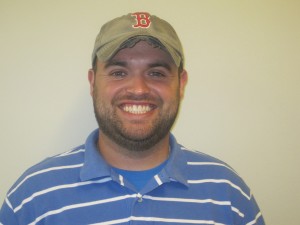 JP began working at the parish in July 2011. Before working at St. Mary's, he worked for several years during college and after at F&R Construction. During graduate school at Providence College, JP was a graduate assistance at the Center for Catholic and Dominican Studies. He attended Dedham High School (Class of 2004), received a BA from Boston University, major in history, minor in religion; MTS degree Providence College in theology His dad, Larry, is a police officer, and his mother, Nancy, is a nurse, and are both active parishioners. His brother, Luke, is completing his degree from St. Michael's College this spring. JP enjoys watching and playing sports, reading, playing the guitar, and spending time with friends. His favorite thing about working at St. Mary's is working closely with teens as they begin or grow in their relationship with Jesus.
Edge Middle School Youth Minister:
Lindsey Webb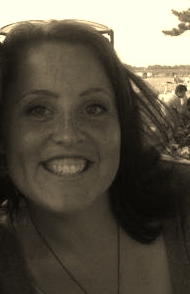 I am from the little state of Rhode Island (good things come in small packages) and have an awesome BIG family-including 4 adorable nieces and nephews! I am a graduate of the Franciscan University of Steubenville where I studied Theology and Catechetics. I have lived in Austria for a semester-traveling all around Europe (where I was able to attend Pope John Paul II's wake). After graduating from Stuebenville I lived outside of Washington, D.C. doing Youth Ministry and then I moved to Hawaii where I was an extra on Lost! I most recently worked at St. Catherine's in Norwood as Youth Minister and I am excited to be working with the youth and families of St. Mary's Parish! Some of the things that I love most about life are Our Lady, the color teal, the beach at sunset (preferably in Hawaii), traveling, the saints, music, peanut butter, ice cream, & Theology of the Body!

Anthony Brown's musical life began at an early age. Music studies started at age five with piano lessons and church duties began while an eighth grader at Saint Matthew School in Dorchester. In high school, the parish sponsored organ lessons with Steven Young at St. Catherine's in Norwood. After high school, Anthony attended Longy School of Music where he continued organ studies with Peter Sykes and studied conducting with Jeffrey Rink. Previous church positions include Organ Scholar here at the Cathedral of the Holy Cross and music director and organist of Saint John the Evangelist Church in North Cambridge. He is currently music director and organist of Saint Mary of the Assumption Church in Dedham. Anthony also holds Bachelor of Science in Management and Master of Science in Finance degrees from the University of Massachusetts.
Life Teen Music Minister:
Jon Niven
Jon is an extremely talented musician and songwriter who has helped usher thousands of people into the heart of Jesus with his gift for leading worship. In addition to being the Life Teen Music Minister, Jon is the Co-founder of LIFT Ministries, he has led worship for countless retreats, adoration services, healing services, Masses, etc and has played at many larger events such as Steubenville East, Proud 2B Catholic, the National Catholic Youth Conference and Soulfest.
Grounds & Maintenance: Michael Scotton

Mike began working at St. Mary's in the spring of 1995. Mike is married to his wife, Megin, and they have three children: Amber, Kaylene, and Michael. He is a graduate of Dedham High Class of 1994. Mike enjoys auto mechanics, boating, the beach, and dogs. His favorite thing about working at St. Mary's is the people, the business of the parish, and the coffee!